PGME Product
Quick opening closure
Horizontal or vertical quick opening closure provide easy access to the interior of pressurized equipments. In particular, they allow the introduction and recovery of scrapers or the maintenance of filters.
The "collar" closure principle allows rapid handling, by a single operator, which makes it essential for users.
It also has 2 levels of security, thus preventing accidental opening under pressure. These safeguards meet the requirements of ASME VIII Division 1.
The perfectly closed position is clearly identifiable visually
The vent screw prevents opening under pressure by clumsiness or inattention.
Our quick opening closure are qualified by GRT gaz.
The half-clamp ring (1) welded on the door (2) and the half clamp ring (1') welded on the barrel (3) are moved closer by the operating system. Conical half-clamp ring progressively clamp the door (2) and the barrel (3) to crush the O-ring (10) that ensure pressure tightness. The operating system is composed of several pieces that participate to the device security in accordance with product design codes, CODAP or ASME VIII (UG 35), and with most specifications. The wheel (4) and the stud bolt (5) make it easy to move the cover, when security devices have been released.
The pin (6) can only be removed when the security bar (7) has been released.

The security bar (7) can only be removed when security screws (8) have been unscrewed.

 Finally, the security screw (8) cannot be removed when the device is under pressure.
A total clearance at the entrance of the device, for an easy access, is ensured by the rotation of the cover around the support (9) axis. 
Opening by only one operator

Quick opening: 1mn

Large pressure ratings

(Class 150 – Class 2500)

Large dimension range 

(2'' – 64'')

Connection: Butt-welded or flange-mounted

Options on request
HORIZONTAL

QUICK OPENING CLOSURE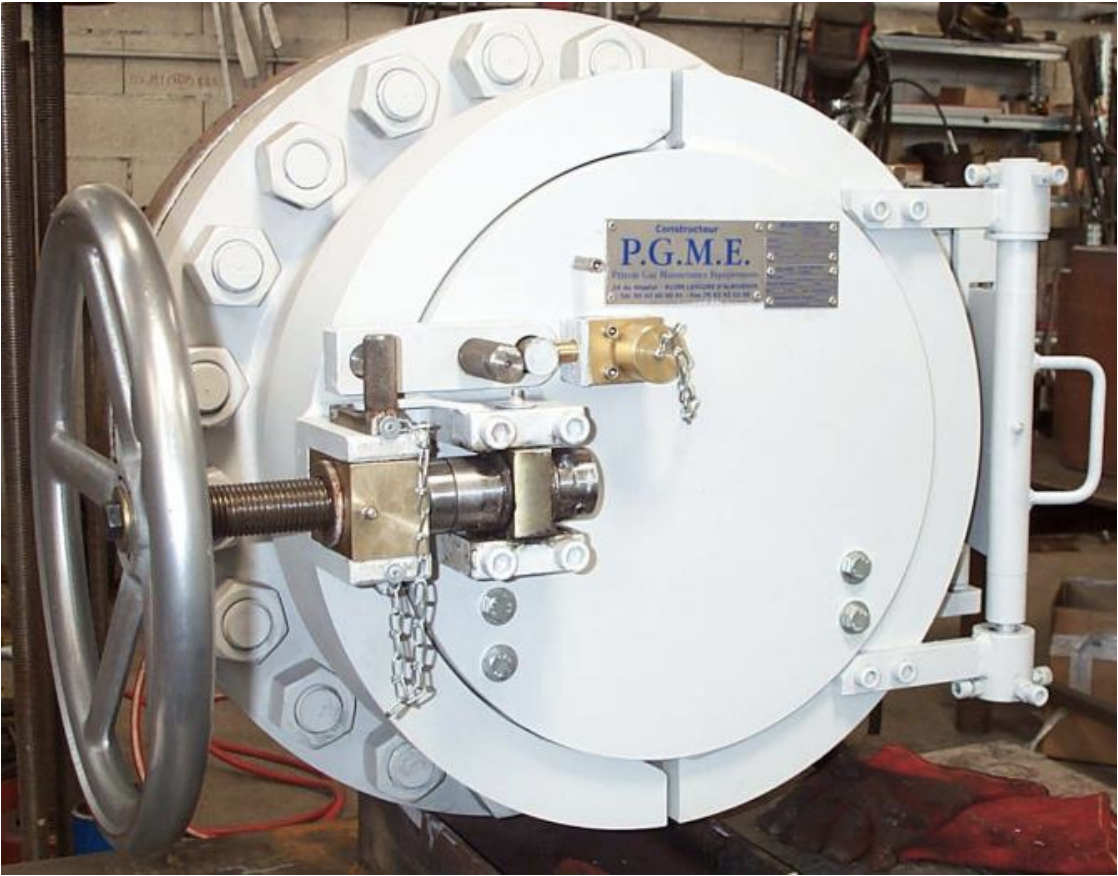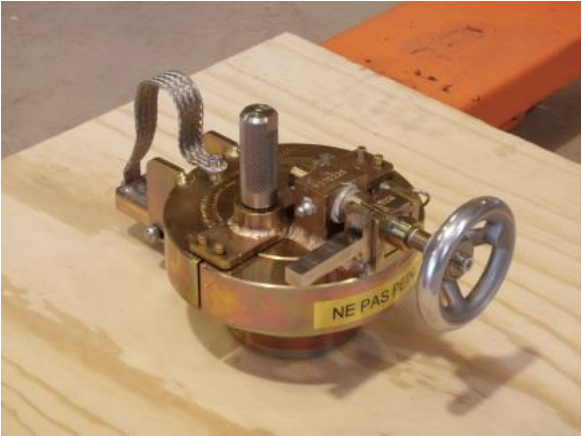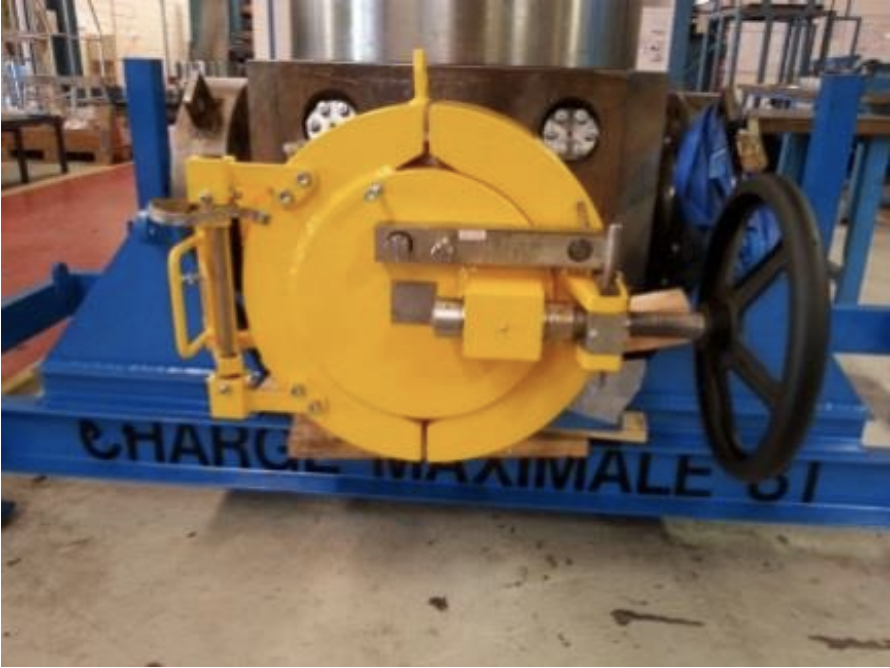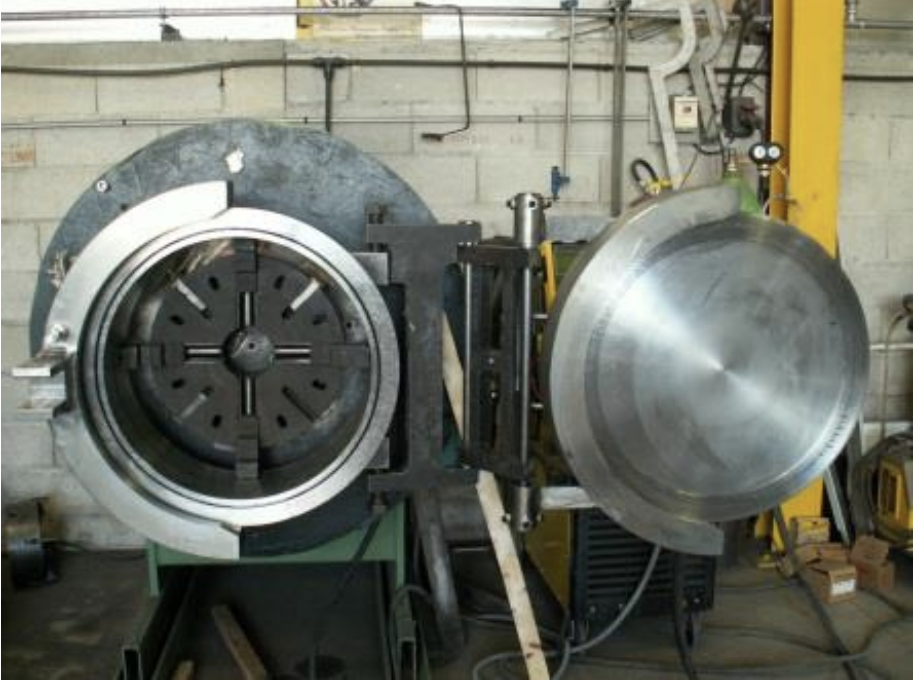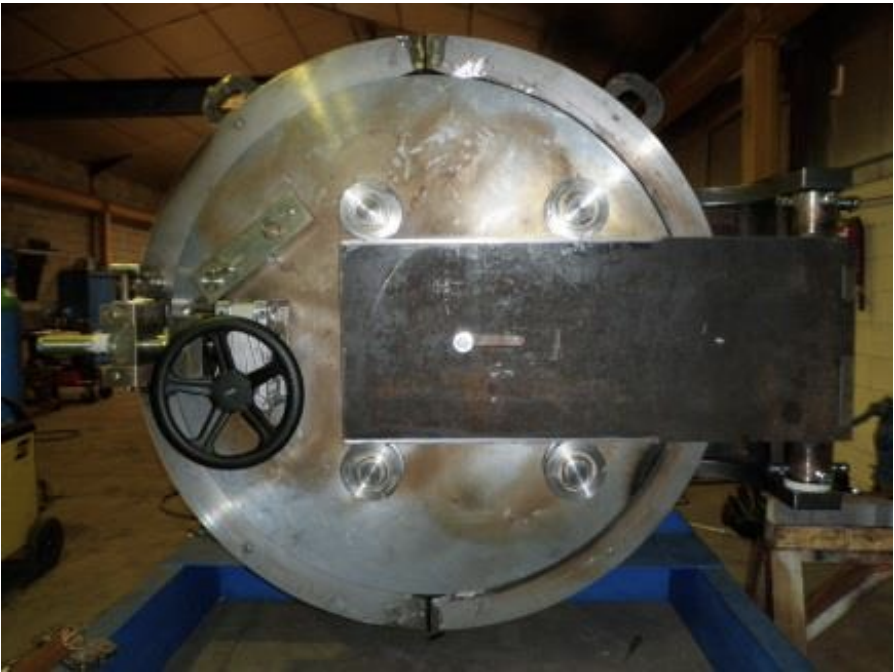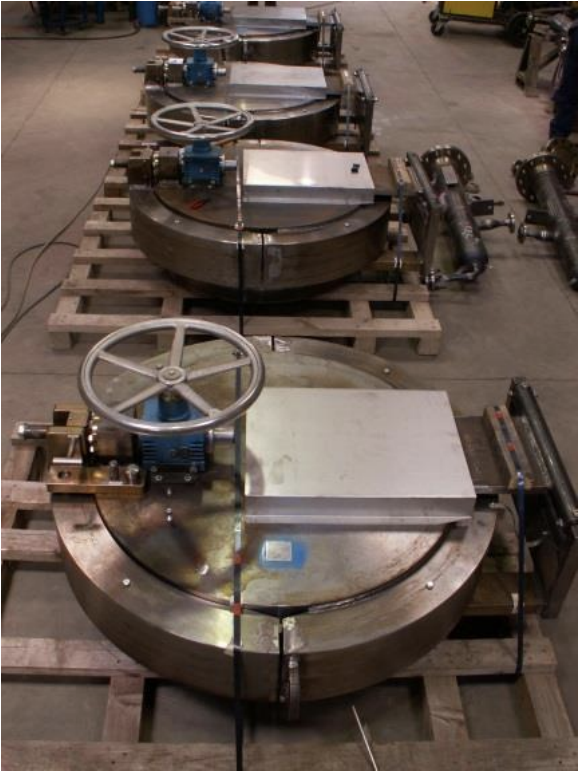 VERTICAL

QUICK OPENING CLOSURE